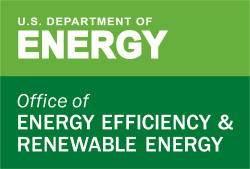 The Standard Work Specifications (SWS) define the minimum acceptable outcomes for home energy upgrades installed on single-family, multifamily, and manufactured housing. These specifications provide objective based outcome requirements for energy efficiency measures to workers, training instructors, homeowners, and program administrators involved in the home performance industry.
Learn how to use the SWS.
The SWS evolved from the Guidelines for Home Energy Professionals project established by the U.S. Department of Energy Weatherization Assistance Program and the National Renewable Energy Laboratory. The project continues to support and promote high-quality work within the Weatherization Assistance Program and home energy retrofit industry.
Visit the U.S. Department of Energy website to learn more about Guidelines for Home Energy Professionals.
Upholding Industry Best Practices
The Guidelines for Home Energy Professionals project seeks to provide consensus-based SWS in accordance with industry best practices. The SWS were initially developed and continue to be maintained through collaboration across the Weatherization Assistance Program network and private industry. Feedback was/is obtained through a multistage, iterative stakeholder engagement process involving public, private, and federal sector subject matter experts.
SWS users are encouraged to comment on the SWS to suggest revisions or feedback for improvement. To ensure the SWS continue to represent industry wide best practices, maintenance committees evaluate and approve updates to the SWS with input from the public. Learn more about the maintenance process.